This is an archived article and the information in the article may be outdated. Please look at the time stamp on the story to see when it was last updated.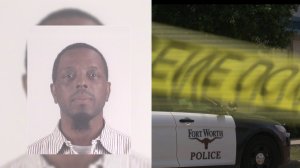 FORT WORTH — Jurors heard one last time about the horrors inside the Johnson Family Mortuary.
A crematorium worker described opening a woman's body bag, only to find an infant's body there, too.
"Looks like a little casket, so whenever I saw it down there, my gut was telling me it was wrongdoing, that he was trying to slip it in there," said Christopher Ramsey of Texas Mortician Services.
Dondre Johnson was on trial for theft. Prosecutors said he took money from people and promised to cremate their loved ones, but that work never happened. Eight bodies were just left in the mortuary — some for years.
The jury mulled it over for a couple of hours and sentenced Johnson to two years in prison, plus a $10,000 fine.
Then, family members got to look Johnson in the eye and let it all out.
But it's not over for Johnson. He still faces trial next month for "abuse of corpses" charges.
All through the trial, Dondre Johnson's lawyers tried to pin the mortuary mess on his wife, Rachel Hardy. She goes on trial for theft next week.
Court could be a nice break for her since she's already serving time in federal prison for food stamp fraud.