This is an archived article and the information in the article may be outdated. Please look at the time stamp on the story to see when it was last updated.
Talk about flying HIGH. Seems pigeons are the new drug mules.
Cops in Kuwait caught a homing pigeon smuggling drugs in a mini backpack. The little guy was packing nearly 200 ecstasy pills. Okay, we know -- drugs are an ugly thing, but isn't that backpack the cutest thing EVER?!
Police catch a pigeon with 200 ecstasy pills hidden in a little backpack pic.twitter.com/vSB9eYtd84

— Cass Lowe (@CassLowe) May 24, 2017
They're not sure where he was flying the coop from or where he was even headed, but we have some ideas...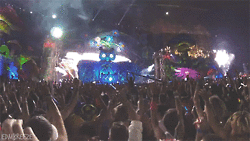 This isn't the first time a feathered narc's been busted. Back in 2015, guards at a prison in Costa Rica nabbed a bird flying cocaine and weed to inmates.
A real-life jail bird.