This is an archived article and the information in the article may be outdated. Please look at the time stamp on the story to see when it was last updated.
OLYMPIA, Wash. -- Is it us, or has this year's political race come with more trolling than the usual? Trump's had his share of beatings with those hand made pinatas (get it?), and then there's such a thing as Hillary toilet paper? C'mon , you cant wipe this stuff from our psyche! But, even we have to admit, one company is really out for blood -- literally!
Check out these... Bloody Marys:  (Not the drink, although, you might need one after this)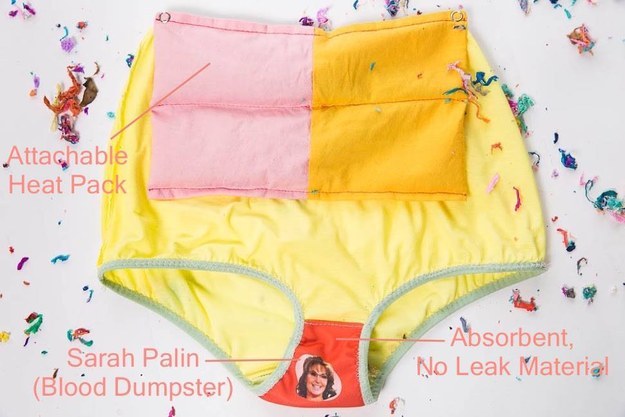 Yeah, Cute Fruit Undies has created period panties featuring a politician's face planted right where the sun don't shine! We've seen this kind of thing before, but these are pretty cold-blooded!
Wait. Before we all get our panties in a wad, the company has their reasoning behind this political statement.
According to their site, the panty line is a way for women to express themselves toward a politician who has  "... actively worked to pass legislation that hinders women's reproductive rights."
As a bonus, the company is donating $3 of every sale to a Planned Parenthood.
Soooo, who's buying these period panties? Well, apparently,  enough people to where the site has delayed shipment because of an "overwhelming number of orders."
These bloody briefs have a lot of people talking! You've got politics, underwear, and the abortion debate wrapped  in one; and depending on where you stand on all this, it could get your blood boiling.