This is an archived article and the information in the article may be outdated. Please look at the time stamp on the story to see when it was last updated.
ST. PETERSBURG, FL — People get arrested for stupid things all the time, but one Florida woman takes the cake on this one!
51-year old Karen Robinson was arrested after hopping into an undercover officer's car, and offering…ahem…you know what, in exchange for $5 and a Beanie Baby!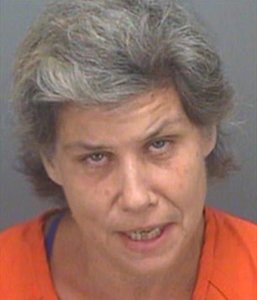 We couldn't believe it either! Something else we were curious about: did the officer actually have a beanie baby in the car, or was it just a random request? Well, either police don't know, or they're not saying!
To Robinson's credit, the right beanie baby can probably sell for a couple thousand dollars, but come on. Beanie Babies haven't been a thing since the 90s!
Robinson was charged with prostitution,  something she denies! After her arrest, she was eventually released. Let's hope she uses her new found freedom to get a beanie baby the right way. By buying it online for less than ten Washington's!