This is an archived article and the information in the article may be outdated. Please look at the time stamp on the story to see when it was last updated.
DALLAS -- Before she was picked up, life was no vacay for the stray named Lady Guadalupe. This is not a floating the Guadalupe River situation, y'all!
This Lady G was in serious need.
"Lady Guadalupe was heart worm positive, so we really needed to be able to pull her," Dallas Pets Alive! Marketing Director Haley Edman said."It's really hard to try to get heart worm positive dogs adopted out through the shelter system."
Oh top of that, Lady G may have been a mommy.
"She looked like she recently had puppies, but she didn't have any with her," Edman said.
Her come up started with a Christmas miracle.
"We pulled Lady Guadalupe on Christmas day, so she actually could be able to spend her holidays with a family," Edman said.
That's when she put her star on display.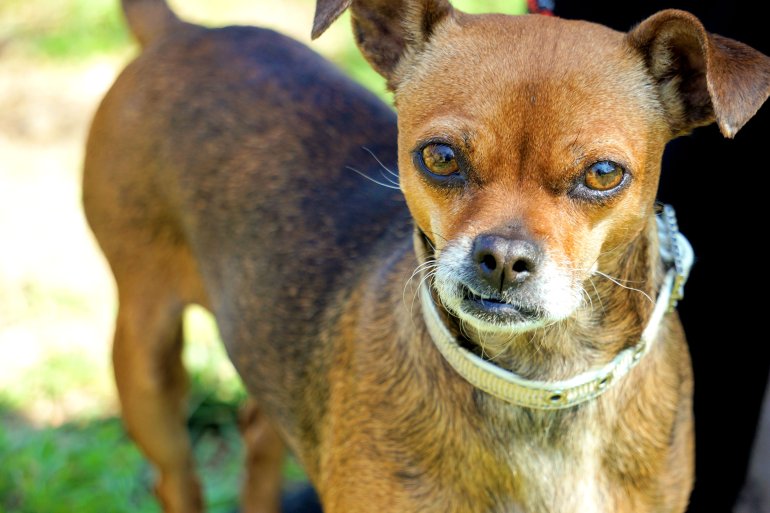 "She sits on command," Edman said. "She loves her treats and plays with her toys."
Speaking of those toys, they're kind of a big deal.
"Lady Guadalupe loves squeaky toys, so the louder the better," Edman laughed. "You can play fetch with her. She's gonna tear up that toy. She wants to get to that squeaker."
There's one thing more important, though, than a squeaky ball of fluff. Your love is the real good stuff.
"She's a very affectionate dog. She likes to cuddle," Edman said. "What she likes to do too is she'll run in circles and burrow right up next to you just so she can be as close to her humans as possible."
Lady G's new family, we know you're close. Just float on down that Guadalupe and get you your own Guadalupe!
Are you interested in helping Dallas Pets Alive! adopting or fostering an animal? Check out: dallaspetsalive.org