This is an archived article and the information in the article may be outdated. Please look at the time stamp on the story to see when it was last updated.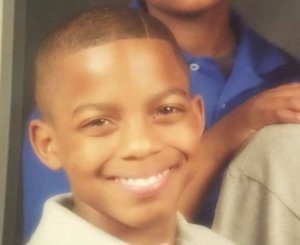 DALLAS COUNTY — The fired Balch Springs officer who shot and killed 15-year-old Jordan Edwards is out on bond.
Roy Oliver turned himself in Friday night to authorities at the Parker County Jail in Weatherford, just hours after a warrant for his arrest was issued for murder. He posted $300,000 bond and was released.
This as exactly one week after his death, Jordan's family and friends gather to say their final farewells. In a powerful statement, the family thanked the community for their support but insisted on a private funeral to mourn with the people who knew Jordan.
"We also ask our community and supporters to respect our wishes to refrain from protest, rallies, vigils, marches, etc. until after we have laid our son to rest. We need time to exhale. To allow Jordan's death to be our own loss before we share this loss with the world. Though we understand what his life and death means symbolically, we are not ready to make a martyr of our son."
Jordan was killed on April 29 as he and his brothers were leaving a party. That's when Oliver fired a rifle into their car, shooting Jordan in the head.
Balch Springs Police Chief Jonathan Haber originally claimed the car they were in "aggressively" backed up toward officers, causing Oliver to fire his weapon. He's since changed his story. The car was actually driving forward away from the party.