This is an archived article and the information in the article may be outdated. Please look at the time stamp on the story to see when it was last updated.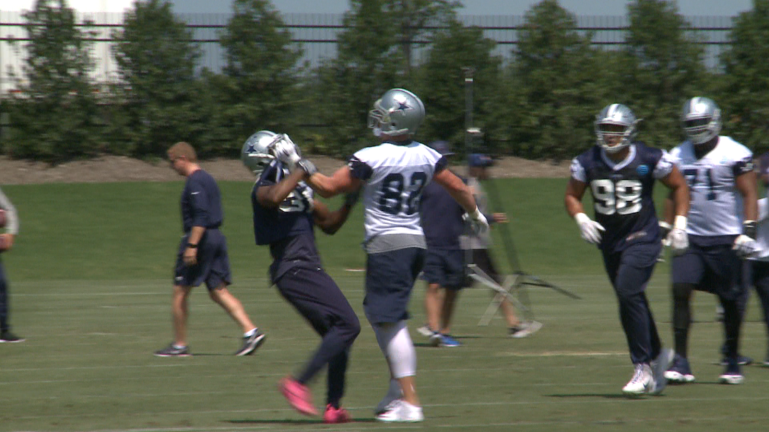 FRISCO — The Cowboys closed down mandatory minicamp and it's pretty obvious at this point these guys are ready to suit up and start hitting people. Yeah thinks got a little chippy on the final day, especially between Jason Witten and Byron Jones!
"Oh just having a little fun, competitive," Jason Witten laughed about the incident. "It's been chippy all off-season for offense and defense. Just making each other better."
"It's a fun day out there," said Byron Jones. "One more day to compete, so why not make it good?"
Now the team officially has a month off 'til Training Camp, but a lot of guys are still planning to stay and work. The competitive showdown between leaders like Witten and Jones has defined these camps and coach Garrett loves it.
"It matters to them, everything matters to them," Garrett said. "They're going to scratch and claw and fight for every inch."
And for a team that basically came up an inch short last season, that's the kind of mentality they have to have the whole way if they want to be playing next February in Minneapolis for the Super Bowl.
"We're just here ready to ball," said Dez Bryant. "We're looking forward to Training Camp, we had good OTAs, great minicamp and we're looking forward to Training Camp."
So now we have to wait a whole month before the Boys are back on the field, but with any luck with this amount of passion and fight in mid-June, the whole offseason will be worth the wait.