This is an archived article and the information in the article may be outdated. Please look at the time stamp on the story to see when it was last updated.
DALLAS -- The family of Joseph Hutcheson, the man who lost his life in a Dallas County Jail lobby, ran into Sheriff Lupe Valdez at the County Commissioner's Court face-to-face.
"I feel this is going to be probably one heck of a cover up," brother Eddie Hutcheson told NewsFix. "They're going to present one video, and it's probably going the be the worst video where you can't see the actual crime that was committed, because there wasn't no crime by my brother. You got to remember, he created no crime."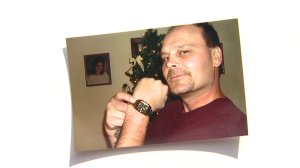 During the conversation, Valdez assured the family she made repeated attempts to obtain statements pertaining to the investigation.
Hutcheson ran into the jail lobby back on August 1. Witnesses say deputies grabbed him and pinned him to the ground.
"There wasn't no crime he committed when he walked into that building asking for help. He didn't die at Parkland. He died right there on the floor," Hutcheson added.
Now his family is asking for a fair investigation.
"Nobody wins when there's a death by law enforcement. Nobody wins. But we have to be just to both sides," Valdez said.
Tuesday's peaceful protest looked a little different from the one the other week when law enforcement got involved.
"I don't have 100 investigators to take care of the issue. It isn't a movie.  This is reality.  It doesn't happen in a month.  It takes a little time.  I'd rather take my time and take the heat, so it'll be done right," Valdez added.  "If you have a statement to give, come in, and we'll listen to it."
"To sit there and tell us to bring the witnesses that y'all interviewed?" asked Hutcheson. "They can't find these people now?"