This is an archived article and the information in the article may be outdated. Please look at the time stamp on the story to see when it was last updated.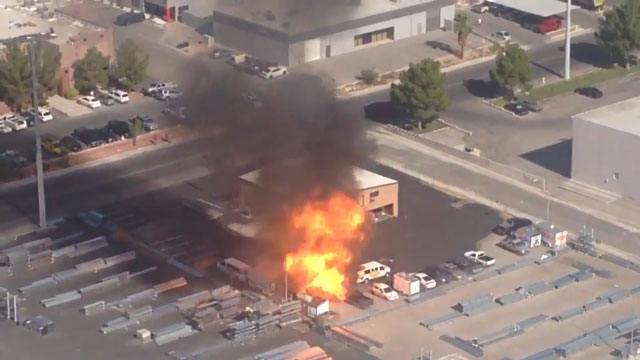 LAS VEGAS — One person is reportedly injured after a series of explosions and a massive fire at a Las Vegas hot air balloon business.
It happened Tuesday morning at Las Vegas Balloon Rides not far from The Strip.
According to several reports, the explosion happened as the pilot was refueling. The pilot is being treated for severe burns.
DEVELOPING…
Explosion in front of my building #LasVegas pic.twitter.com/CkaHlaM1Yr

— ⏳⌛️♠️♦️ (@OminousXO) August 18, 2015
https://instagram.com/p/6iAq3yK9_W/