This is an archived article and the information in the article may be outdated. Please look at the time stamp on the story to see when it was last updated.

(NEWSFIX DFW) — We can bet this will end up in a Hollywood tear-jerker movie. Maybe the sequel to 'The Notebook?' Scientists in England discovered a couple of skeletons that have been holding hands for 700 years.
Talk about everlasting love.
According to CNN's Headline News, University of Leicester archaeologists unearthed the skeletons and nine others at a "lost chapel".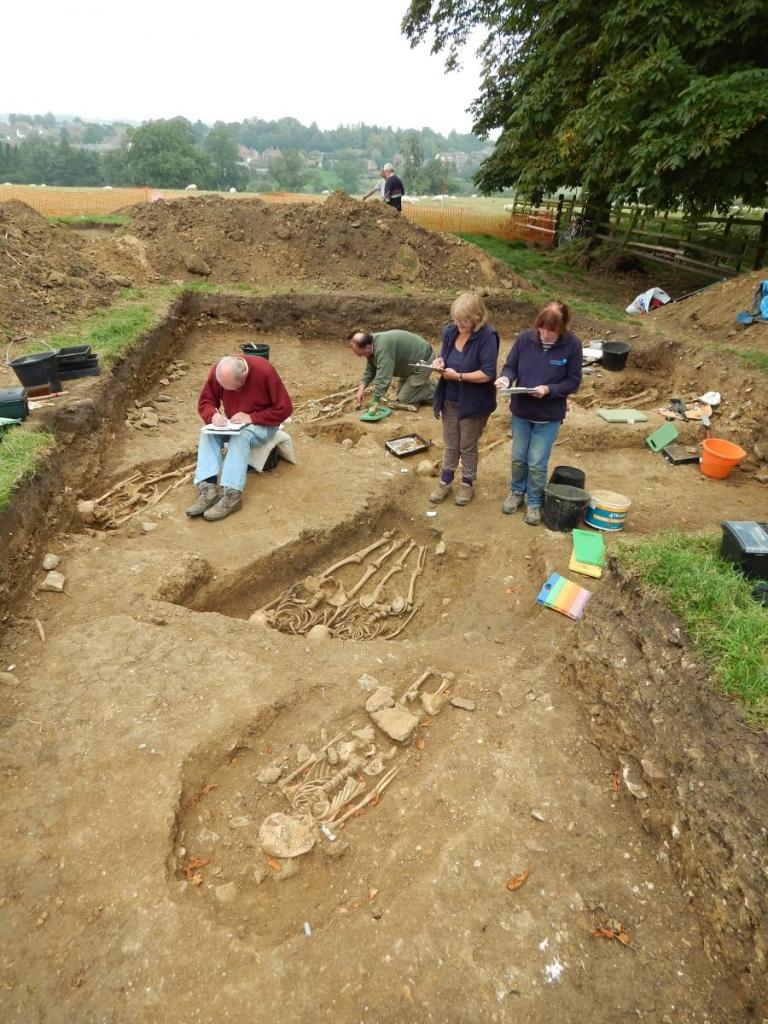 The Chapel of St. Morrell in Leicestershire was a "site of pilgrimage in Hallaton during the 14th Century".
The team of gravediggers believe the bodies might have been buried outside the church because they were "criminals, foreigners, or sick."
Related – Holy Mammoth: Prehistoric Mammoth Found in North Texas