This is an archived article and the information in the article may be outdated. Please look at the time stamp on the story to see when it was last updated.
Like it or not, It`s a human trait to sum up people by looks, and demeanor.  And most of those opinions of others are based on our first impressions.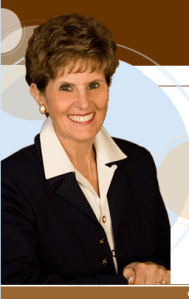 Colleen Rickenbacher knows this all too well. She teaches etiquette, protocols and communication skills to various groups of people. She saw a need for this in today`s society because technology has made us less personable.
Colleen has read various books and studied the fine art of civility, but nothing prepared her for what was to be asked of her. She was asked to teach etiquette at a prison in Cleveland, Texas.
Colleen smiled as she thought back to her first class there,' I have to admit when I was asked to go to the prison it scared me to death.'
But in no time Colleen felt at ease as she saw that the prisoners were eager to learn, and have a chance for a second chance.
Colleen`s Etiquette class is a part of the PEP. The Prison Entrepreneurship Program.
With many prisoners having challenges getting jobs, and assimilating back into society after their sentences the PEP program helps a selected few of the population create a future roadmap for success, Thousands apply to get into the program but only a couple of hundred get in and even less
graduate.
One of those graduates, is Clarence Campbell. He served more than four years for a theft that got bumped up to robbery. Since his release he's been on The Steve Harvey Show and has created his own shoe shining service, 'The Shine King.' When you first meet him he stands out as courteous, well dressed, and confident. Campbell told us the importance of learning Etiquette,' The importance of how to dress, how to carry your self.' And he`s taken that knowledge into his business which he started just three days after leaving prison.
Colleen keeps all the "thank you`s" and pictures she`s received from her graduates and is so proud that she wish she could hire every one of them.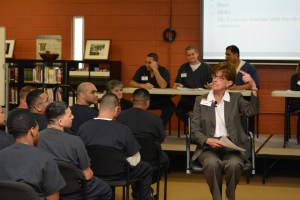 Find out more about Colleen at her website CRSPEAKS.com
And to get your shoe shined by the Shine King visit Shine King Texas