This is an archived article and the information in the article may be outdated. Please look at the time stamp on the story to see when it was last updated.
MCKINNEY, TX – Up in smoke! McKinney police need your help tracking down the elderly man who robbed an e-cigarette shop.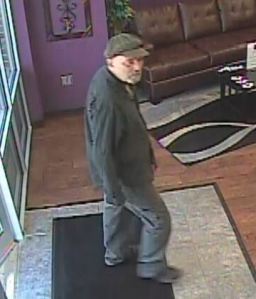 Surveillance pics show the older looking man stroll into the DFW Vapor Store on North Central Expressway.
He threatened to shoot the clerk if he didn't hand over the cash. While he didn't flash a gun, the clerk didn't take any chances and gave up the goods.
The elderly man made his getaway on foot… with a wad of cash.
If you recognize this guy… call McKinney PD at 972-547-2742.