This is an archived article and the information in the article may be outdated. Please look at the time stamp on the story to see when it was last updated.
IRVING – An elderly man drove his car into a TJ Maxx on MacArthur Boulevard in Irving Tuesday morning.
According to police, the man claims he lost control of his brakes, causing him to hit a parked car and drive straight into the front of the store!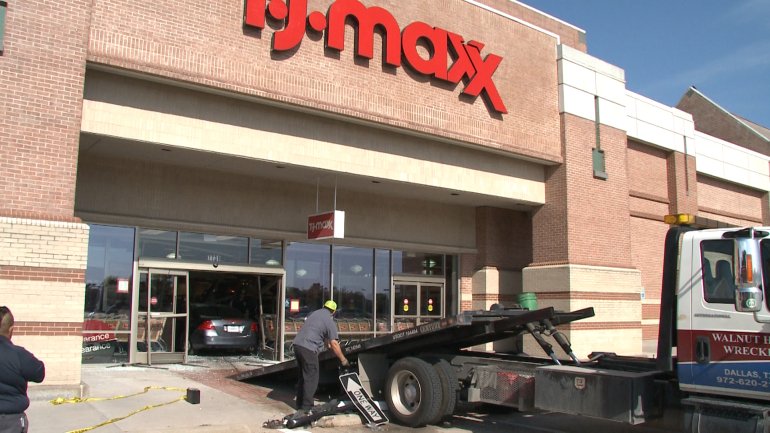 Luckily, no pedestrians were hit. Irving PD said the man went to the ER, but he's fine.
The TJ Maxx is said to be back open this afternoon.