This is an archived article and the information in the article may be outdated. Please look at the time stamp on the story to see when it was last updated.

Okay,  Movember  is a good cause. Men's health issues like prostate cancer don't get enough attention.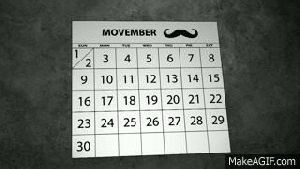 But now we've turned the calendar page from Movember to Dressember.
You haven't heard of "Dressember?"
The idea's for women to wear dresses every day in December.
It started in 2009 as a way to promote creative dressing.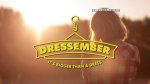 But in 2013, it got a bigger cause: raising awareness and money to fight trafficking and exploitation of women worldwide.
So how do you celebrate "Dressember?"
The official rules are committing to wearing a dress every day for the whole month, creating a page on the Dressember website and getting your friends to contribute money to the cause.
In 2013, they raised $165,000.  Not bad for the first year!
Good cause. But good month?  A dress this time of year can be a cold, hard fact in some places.
And don't get us started about women who wear the pants in the family.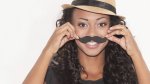 Okay, we took it too far, just like those women with Movember 'staches!
But guys, you can sit out Dressember.
Please.
Related:  Woman Dresses as Man for Movember  Photos