This is an archived article and the information in the article may be outdated. Please look at the time stamp on the story to see when it was last updated.
NEW YORK — Drake pulled a Beyonce. He took over the internet Thursday night when he dropped the surprise album, "If You're Reading This It's Too Late" on iTunes.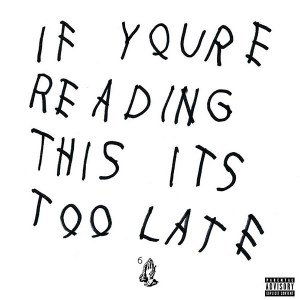 It came without warning. No publicity, just like Bey's self-titled album back in 2013.
The surprise album is getting some serious love today — but not from fellow rapper Tyga.
One of the 17 tracks slams Tyga for dating underage Kylie Jenner. Drake raps, "Oh you tried, it's so childish calling my name on the world stage. You need to act your age and not your girl's age."
Yeah, he went there. Jenner is 17. Tyga is 25.
Tyga fired back in a now-deleted tweet, "Drake u still a b****. All that sneak dissing is weak. Just pull up. I know where u live and u know my address. U been ducking the fade from Brown."
The last comment refers to a standing feud with Chris Brown who accused Drake of sleeping with Chris' on-again, off-again girlfriend Karrueche.
Oh, and we all know Drake dated Rihanna, Chris' other ex.
Drama. [spotify id="spotify:album:5bqZfS9HUBTtxW0UiG05qC" width="677″ height="757″ /]