This is an archived article and the information in the article may be outdated. Please look at the time stamp on the story to see when it was last updated.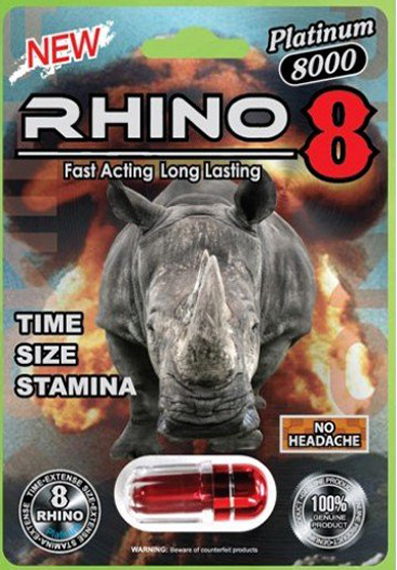 DALLAS — Take a look at this new pill which has hit the market. You can pick it up at almost any convenience store.
A sultry product description on Amazon goes all out to convince customers it`s the real deal, promising "fast-acting" and "long-lasting" sexual gratification for men.
The manufacturer goes on to claim the sex pill will give you "power, performance, time, size and stamina."
The international product is packaged under various names including Platinum Rhino, Krazzy Rhino, Gold Rhino, Boss Rhino and Black Rhino.
"That's all they do is change the name because they know they can beat federal law enforcement," Attorney Robert Tauler, whose California-based firm specializes in false advertisement, told reporters.
Before you get sucked in, however, authorities are warning the public to, flat out, pull out.
The latest warning issued by the Food and Drug Administration last month advises the public not to purchase the pill, or any of its kind. It contains the active ingredient sildenafil, found in Viagra, which is used to treat erectile dysfunction. That very important information is undeclared by the Rhino manufacturers.
The pill, when taken with certain prescription drugs, can be life-threatening, especially for people with diabetes, high blood pressure, high cholesterol and heart disease.
That's the groundwork for a lawsuit filed in June against dozens of convenience stories in Dallas, Houston, and other cities.
"We've had people that have suffered very serious emergency surgeries that are requiring penile replacement surgeries," Tauler said.
NewFix obtained a copy of the court documents from Tauler. It lists Outlaw Laboratory as the plaintiff,  a manufacturer, distributor and retailer of sexual enhancement products. Outlaw claims that unlike Rhino, its products are all natural and do not have any hidden drugs or ingredients.