This is an archived article and the information in the article may be outdated. Please look at the time stamp on the story to see when it was last updated.
PORTLAND, OR -- What started off as a parody of Bitcoin, has now turned into quite the hot investment!
The cryptocurrency craze has gotten so out of hand, that Dogecoin is now worth over $1 billion.
And to think, it all started as a joke! The company was created back in 2013 and decided to use the dog from the doge meme for much laughs, but little did they know people would actually buy into it!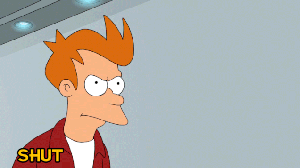 Not only are people on board, but Dogecoin actually works! The company ended up raising money to help the Jamaican bobsled team go to the 2014 Sochi Winter Olympics and even raised enough money to be featured on Josh Wise's car in a couple Nascar races.
But one of the creators says the hype isn't all it's cracked up to be. Jack Palmer, who left the company in 2015, said "I think it says a lot about the state of the cryptocurrency space in general that a currency with a dog on it, which hasn't released a software update in over 2 years, has a $1B+ market cap."
It's easy to dismiss Dogecoin as a joke, but there is some very interesting technology behind it. Much wow. https://t.co/ZYPpQA26c2 pic.twitter.com/lUld1bnBEo

— Coinsquare (@Coinsquare) December 29, 2017
Hey, the cryptocurrency phenomena may eventually die down, but ride that money train while it's still chuggin'!