This is an archived article and the information in the article may be outdated. Please look at the time stamp on the story to see when it was last updated.
A Texas dog food supplier has forced a nationwide dog food recall after two products tested positive for pentobarbitol, a drug used for euthanasia in people and animals.
Party Animal Dog Food announced the recall after being notified by a Texas retailer that a customer had presented Texas A&M lab results showing the products tested positive for the potentially lethal drug, according to the company announcement. Party Animal, Inc. has requested the lab results and is conducting independent lab tests as well.
The specific products being recalled are the 13-ounce Cocolicious Beef & Turkey (Lot #0136E15204 04, best by July 2019) and 13-ounce Cocolicious Chicken & Beef (Lot #0134E15 237 13, best by August 2019).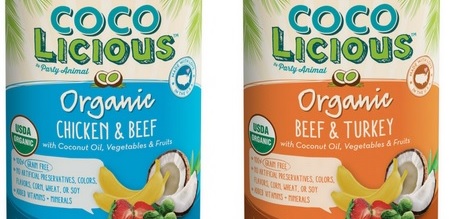 "The safety of pets is and always will be our first priority," Party Animal, Inc. said in the announcement. "We sincerely regret the reports of the discomfort experienced by the pet who consumed this food."
Party Animal, Inc. is asking purchasers of these recalled products to return them to place of purchase "out of an abundance of caution" for a full refund.
"Party Animal wishes to emphasize that we have submitted many recent lots of our beef flavors for testing and all have tested negative for any pentobarbital," the statement said. The company says it is investigating potential cause for contamination and closely reviewing manufacturing processes.