This is an archived article and the information in the article may be outdated. Please look at the time stamp on the story to see when it was last updated.
NEW YORK, NY — Funny girl Amy Schumer might've left a bad taste in a few mouths with this one. Yes, that's the comedian on the cover of GQ's August issue wearing a Princess Leia inspired outfit, sucking on C-3PO's finger.
And inside Amy's feature spread, things get even more forceful.
The 34-year-old also poses topless in bed, smoking a cigarette with C-3PO and his droid pal R2D2.
Amy is doing what she does best — getting a few LOLs out of a promiscuous parody.
But, some Star Wars loyalists are going to war on Twitter over the steamy pics, calling them disrespectful and inappropriate.
The official Star Wars Twitter account cleared things with this tweet: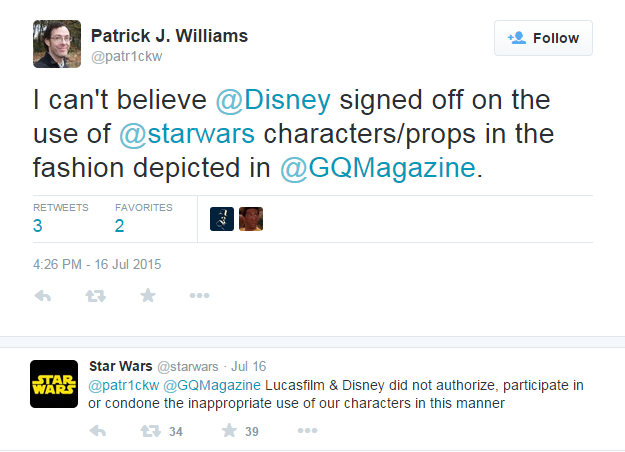 Meanwhile, Mark Hamill tweeted his excitement on Schumer's snapshots!
Hey, whether it's tasty or tasteless, the force behind this cover is definitely with us!