This is an archived article and the information in the article may be outdated. Please look at the time stamp on the story to see when it was last updated.
A fake Kohl's coupon is circulating on social media again, and the deal is still too good to be true.
The offer, which promises $75 off of a purchase of $80 or more, might look legit to the average person scrolling through Facebook…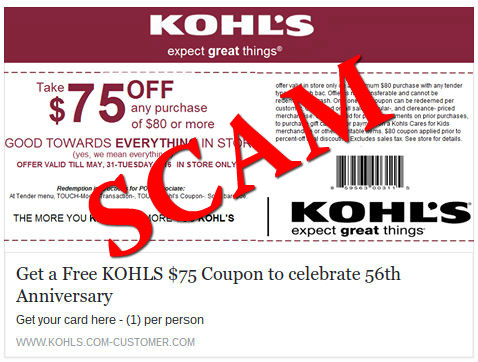 But it's not.
There's everything from a fake Kohl's URL… to bad grammar and math.
The deal is allegedly being offered to celebrate Kohl's 56th anniversary. But Kohl's started as a supermarket in 1946 (70 years ago) and opened the first department store in 1962 (54 years ago).
DOH! Don't get duped, y'all.