This is an archived article and the information in the article may be outdated. Please look at the time stamp on the story to see when it was last updated.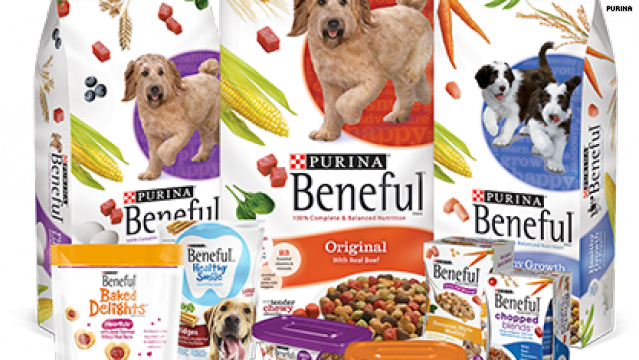 A lawsuit filed against a popular dog food maker has a lot of dog owners worried about the safety of their pet food.
The lawsuit, filed earlier this month in California against Nestle Purina PetCare, claims that Beneful dry dog food has caused "serious illness and death of thousands of dogs."
The lawsuit contains several serious allegations, including that the eight types of Beneful dry food have caused "internal bleeding, liver failure, vomiting, diarrhea, weight loss, seizures, bloat and kidney failure." The plaintiff who filed the suit says one of his dogs died after eating Beneful and two others became sick. The suit also claims that thousands of online complaints about dogs becoming sick or dying after eating the line of dry food have been made against the company.
The company issued a statement denying all allegations made by the lawsuit.
"We believe the lawsuit is baseless, and we intend to vigorously defend ourselves and our brand. Beneful had two previous class-action suits filed in recent years with similar baseless allegations, and both were dismissed by the courts. Like other pet foods, Beneful is occasionally the subject of social media-driven misinformation. Online postings often contain false, unsupported and misleading allegations that cause undue concern and confusion for our Beneful customers. Bottom line: Consumers can continue to feed Beneful with total confidence."
For more on the case, click here.