This is an archived article and the information in the article may be outdated. Please look at the time stamp on the story to see when it was last updated.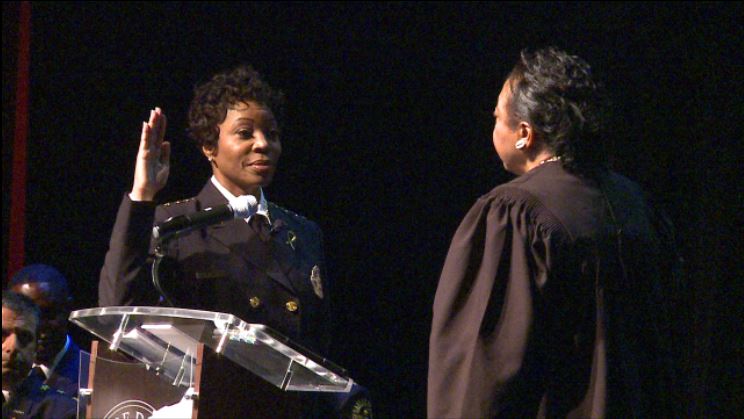 DALLAS — You may know her by now, but Dallas Police Chief Renee Hall hasn't been officially official until now.
Chief Hall is finally 100% suited, booted, and ready for duty, making history as the first African American woman to hold the position.
"I think every moment has led me to this moment, to air as human," Hall said.
The Chief has already gone through hard times in the department. Most recently when a gunman shot and killed Dallas Police Officer Rogelio Santander and injured two others outside of a Home Depot.
No one said the job would be easy, but just like her predecessor knows, the job of protecting the city will come with it's high's and low's.