This is an archived article and the information in the article may be outdated. Please look at the time stamp on the story to see when it was last updated.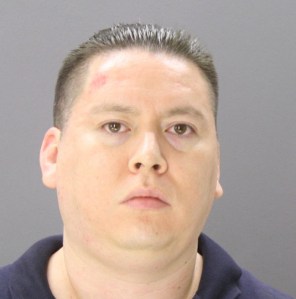 DALLAS– One down, one more to go. DPD has arrested one man, suspected of opening fire on two officers during a wild shootout last week.
Everardo Trevino is now custody and cops say his accomplice is somewhere hiding out, with a $15,000 bounty hanging over his head.
The shooting happened on July 11 during a traffic stop in the 500 block of S. Llewellyn Avenue.
"As soon as the vehicle pulled over the car, a suspect exited the passenger side and immediately opened fire," Maj. Robert Sherwin said.
No officers were hit. But it's different story for their patrol cars, loaded with bullets.
Oak Farms will pay $10,000 for information leading to the arrest and indictment of the suspects.   Crime Stoppers will also pay up to $5,000.00.
If you know anything about this shootout, Trevino or his suspected accomplice, call 214-373-TIPS (8477). You can remain anonymous.