This is an archived article and the information in the article may be outdated. Please look at the time stamp on the story to see when it was last updated.
It was the sound bite heard around the world.
"North Korea, let's not make any more threats to the United States. They will be met with fire and fury like the world has never seen."
Those fiery words from President Trump came after North Korea announced it has successfully produced a missile-ready nuclear warhead.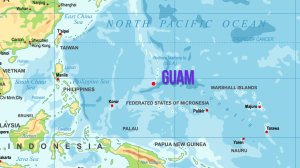 A few hours after the president's verbal shot, North Korea said it's considering a military shot on Guam.
That's a U.S. territory where thousands of American service members and their families live.
So are we on the path to a nuclear war?
The pastor of Dallas First Baptist Church, Dr. Robert Jeffress, says the idea of government was created by god to punish those who practice evil.
"The Bible gives president Trump the moral authority to use whatever force necessary, including assassination or even war, to deal with an evildoer like Kim Jong-un," Jeffress said. "And when President Trump or any other leader is trying to protect Americans from those who would harm us, they are fulfilling god's responsibility for them."
Kelsey Davenport, with the Arms Control Association, said on Wednesday's Morning Dose she doesn't believe North Korea is able to accurately strike the U.S. just yet, but the threat is growing.
"Washington needs to be taking steps to deescalate tensions with North Korea," Davenport said. "President Trump's comments about fire and fury are only going to continue to inflame the situation."
So what happens next? All we can do is wait for the headlines.