This is an archived article and the information in the article may be outdated. Please look at the time stamp on the story to see when it was last updated.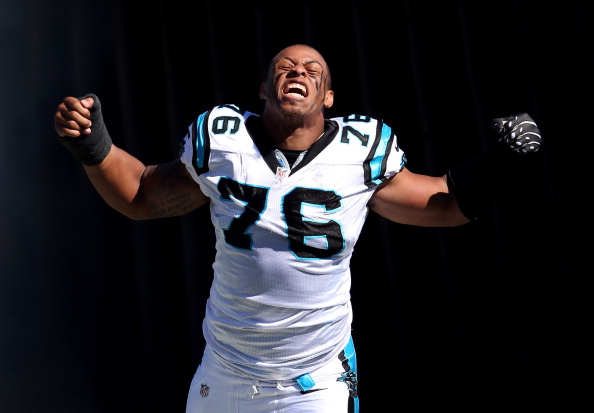 VALLEY RANCH – The NFL just slapped new Cowboy Greg Hardy with a tough penalty. He's suspended for 10 games without pay for allegedly attacking his ex-girlfriend.
NFL commissioner Roger Goodell issued this statement in regards to the punishment:
"The NFL's investigation concluded that Hardy violated the Personal Conduct Policy by using physical force against Nicole Holder in at least four instances.

The net effect of these acts was that Ms. Holder was severely traumatized and sustained a range of injuries, including bruises and scratches on her neck, shoulders, upper chest, back, arms and feet. The use of physical force under the circumstances present here, against a woman substantially smaller than you and in the presence of powerful, military-style assault weapons, constitutes a significant act of violence in violation of the Personal Conduct Policy."
Hardy played for the Carolina Panthers at the time of the allegations and was actually convicted. But he appealed and received a new trial. Holder refused to cooperate the second time around, and the charges were dropped.
Dallas signed Hardy last month after being released by the Panthers.
Hardy has three days to appeal the NFL's decision.