This is an archived article and the information in the article may be outdated. Please look at the time stamp on the story to see when it was last updated.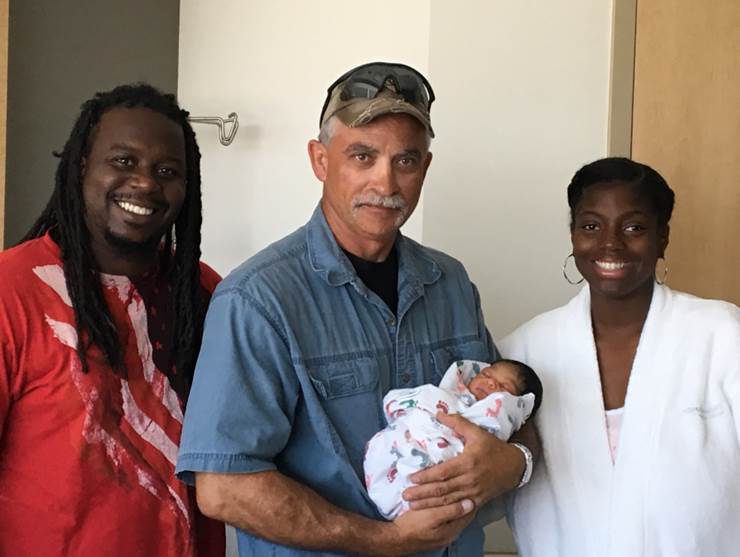 DALLAS — We've seen it in movies and soon-to-be moms everywhere fear it will happen to them — being forced to deliver their baby in the car on the side of the highway.
Well, that became reality for a Dallas woman this week.
Senior Corporal Rocky Munster was driving northbound on I-35E when a woman flagged him down. He approached the car and found Aysha Iddeen-Wade in the backseat… in labor.
Forget a doctor, this baby was coming NOW! So, Senior Corporal Munster delivered the baby girl himself, right there on the side of I-35.
Wow.
Police say mommy and baby Jaliah are doing well — all thanks to Officer Munster!