This is an archived article and the information in the article may be outdated. Please look at the time stamp on the story to see when it was last updated.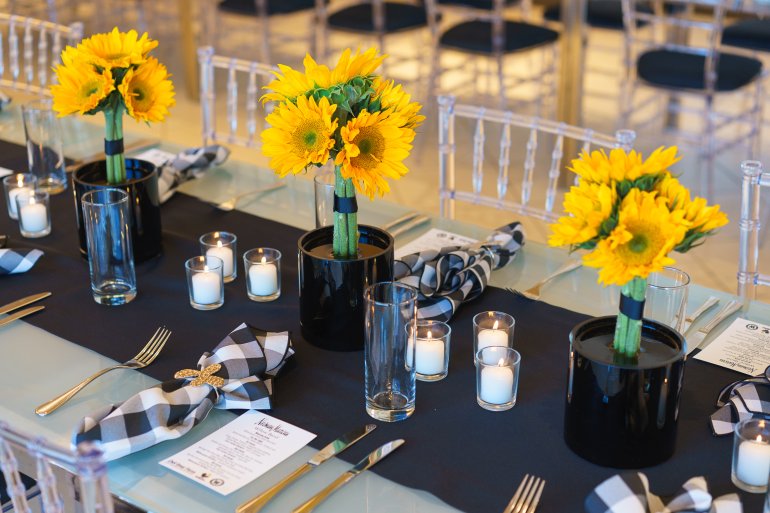 PLANO – WHISTLE BRITCHES IS COMING TO SHOPS AT WILLOW BEND! That was one of the biggest takeaways from the Neiman Marcus Pop-Up Dinner Series that took place Thursday night. The man of the hour, Chef Omar Flores, made the announcement to a room full of diners who gathered at Mariposa Restaurant, located on the 3rd floor of the Dallas-based retail store.
The theme of the evening: Sophisticated Southern. For four-courses, Flores mixed and matched items from both Whistle Britches and Casa Rubia, making sure there was some sort of added flare.
"One of the things I wanted to do you was stay true to our brand," Flores said. "Restaurant is constantly evolving and changing so we want to constantly push the envelope a little bit."
As for the announcement of Whistle Britches number two…
"Willow Bend has been here for a long time, and Plano's growing like crazy, Flores told Newsfix. "We're gonna try some new stuff, too. With the other location being so close this location, we don't want to have everything identical."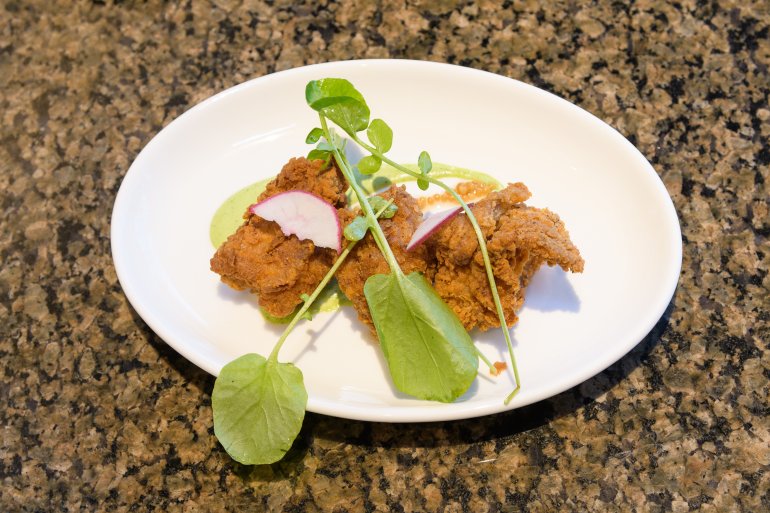 The featured menu items of the evening included crispy chicken oysters, pickled gulf shrimp, pork short ribs with sea island red peas, and bourbon macerated bing cherries. Each item was paired perfectly with cocktails and brews from Witherspoon Distillery and Four Corners Brewery.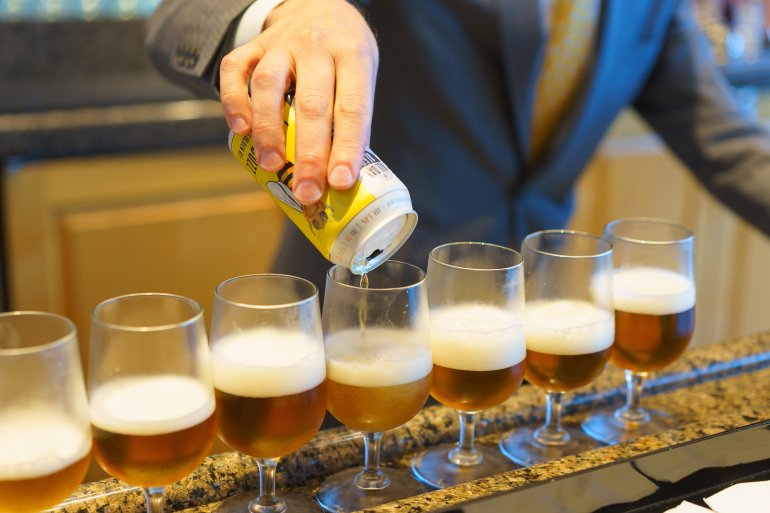 The next dinner will be held in July, and will feature Kent Rathbun, formerly known as #chefwithnoname.