This is an archived article and the information in the article may be outdated. Please look at the time stamp on the story to see when it was last updated.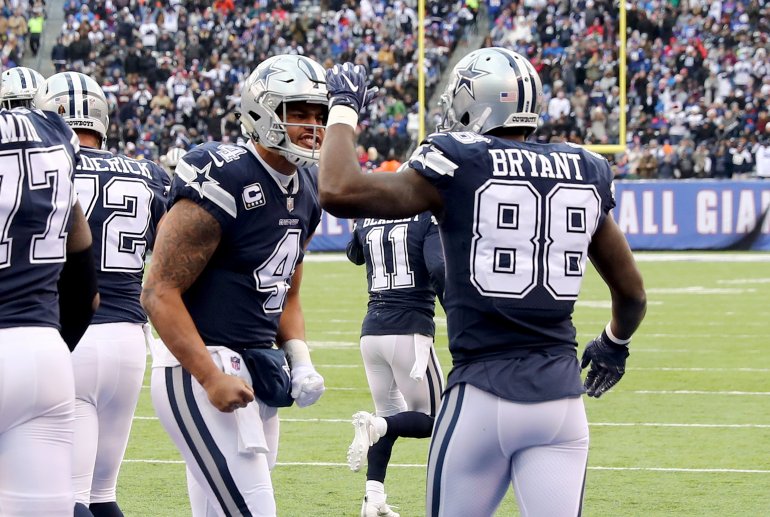 EAST RUTHERFORD, NJ — The Cowboys stormed into New York, wearing a new jersey combo and needing a win against the Giants to keep their playoff hopes alive.
For three quarters it was a dog fight with the Boys scrapping for every inch, even finding themselves behind 10-3 to the two-win Giants. But they triumphed in the 4th quarter, pulling away to trounce New York, 30-10 to earn the season sweep over their rivals.
After 4 straight rough weeks, Dak Prescott came alive for one of his best games ever, throwing for 332 yards and 3 TDs to lock up the huge win.
Backup running back Rod Smith also had the best game of his career, running for 47 yards and a touchdown, as well as leading the team in receiving with 5 catches for 113 yards, including an 81 yard score.
Sean Lee was a welcome face back on defense, leading his squad with 18 tackles and a game clinching interception in his first game back since missing 3 weeks with a hamstring injury.
Now the Boys are 7-6. The goals are still clear: win out, get a little help, and get into the playoffs. Still not easy, but after winning the last two, it's not impossible at all.