This is an archived article and the information in the article may be outdated. Please look at the time stamp on the story to see when it was last updated.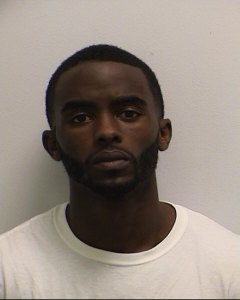 DALLAS — It's the story that has us all asking, how the heck did he do it?! A man abandoned his car curbside at DFW International Airport, got past TSA security and boarded an American Airlines plane without a ticket.
"I just walked," that's 26-year-old Damarias Cockerham's response to how he did it.
But airport cops tell a different story. In a police report released Tuesday, they say Cockerham "ran" onto the plane bound for Guatemala City Sunday night.
And when officers handcuffed him, they say he started crying and told them he didn't want his girlfriend to run off with the wrong guy.
But cops weren't worried about his love story. Instead, they charged him with criminal trespassing.
After a sweep of his car outside Terminal D Sunday night, cops determined it was safe for passengers in the area.
Just remember, when an airport employee says, "I'm sorry, you can not go any further without a boarding pass," it might be best to turn around.