This is an archived article and the information in the article may be outdated. Please look at the time stamp on the story to see when it was last updated.
ROWLETT, TX -- Thanks to the owner of a Dickey's Barbecue Pit in Rowlett, residents affected by the storm were able to enjoy some good ol' BBQ. Word spread fast from this social media post asking people to come out for FREE food ...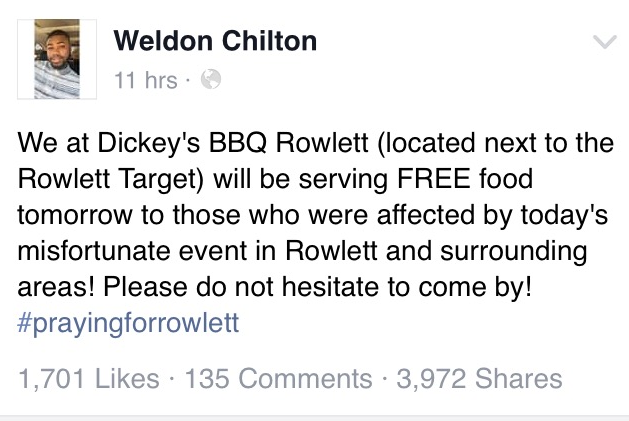 Dickey's Barbecue Pit's owner Guy New said after Saturday night's tragic events, he gathered his staff and opened his doors with no hesitation.
"People just can't believe it, some of them really grateful," New said. "Some people didn't have any electricity and they've been sitting in the cold eating ham sandwiches and I just wanted everybody to have a hot meal."