This is an archived article and the information in the article may be outdated. Please look at the time stamp on the story to see when it was last updated.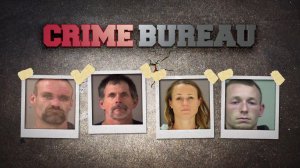 PLANO, TX – Times are tough, so it's not surprising folks are looking for new ways to earn a few bucks. But what about posing as a Good Samaritan? Cops say David Campbell stole a monster truck parked in front of a Plano restaurant to advertise its grand opening.
A couple of days after the $100,000 truck was reported stolen, Dallas Hale, the owner of the truck, says he got a call from Campbell. Campbell wanted to collect the $5,000 reward for information on where to find the truck.
Dallas says, "He took us back in the woods a quarter mile off of Sherry Lane in the mud and it was buried in the trees. So far that I was 10 feet from it and I could not see it."
Well, DeSoto cops thought Campbell's story about "finding" the 11-foot tall truck was too tall a tale to be true. They arrested Campbell and slapped him with felony theft charges. In the process they busted what cops are calling an auto theft ring arresting Paul Lee, Carl Eric Meyer, and Amanda Michelle Lee after a high speed chase.
"They were pretty stupid in my opinion," said Dallas, "Stupid, but gutsy." Hey, it`s pretty hard to hide a monster truck, just saying.
That's this week's crime report. Remember, if you see something, say something.