This is an archived article and the information in the article may be outdated. Please look at the time stamp on the story to see when it was last updated.
FRESNO, Calif. — We've seen some CUH-RAZY mugshots. Remember the real-life Grinch?
How about the duck face lady?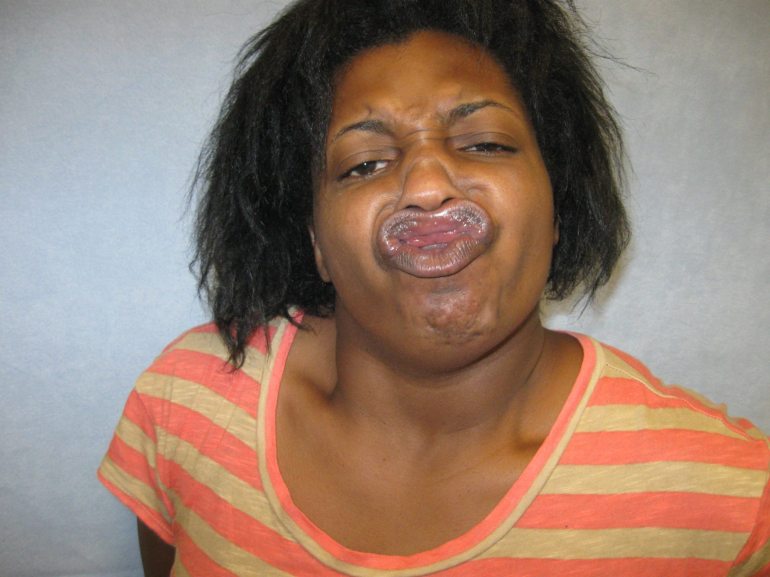 Or the guy with 'F**k cops' tatted on his forehead?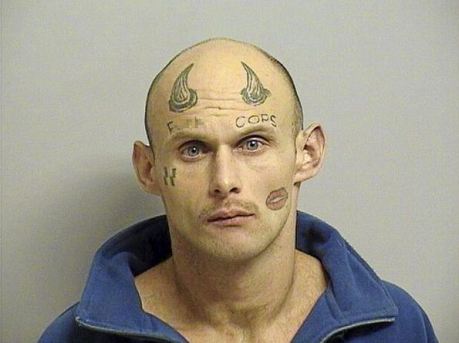 Then, there's this dude…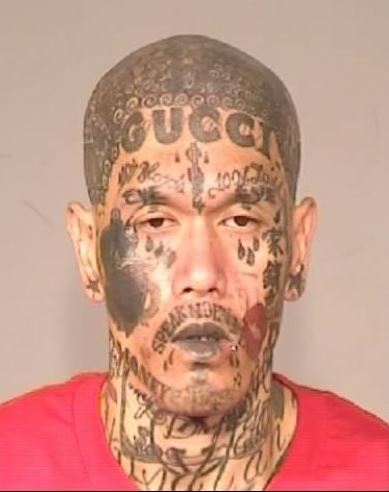 Hey, you missed a spot!
Khamprasong Thammavong has so many darn tatts, we can't even count them. His entire head is covered, there's "Gucci" on his forehead, tear drops, a dollar sign, etc.
Dang!
Thammavong's crazy mug… and crazy mugshot… are making the rounds after Fresno cops found a stash of semi-automatic weapons and 38 marijuana plants in his house, KMPH reports.
If these mugs have your eyes burning, check out "Glamour Mugshot: Internet Has Crush on Cute Teen Drug Dealer."