This is an archived article and the information in the article may be outdated. Please look at the time stamp on the story to see when it was last updated.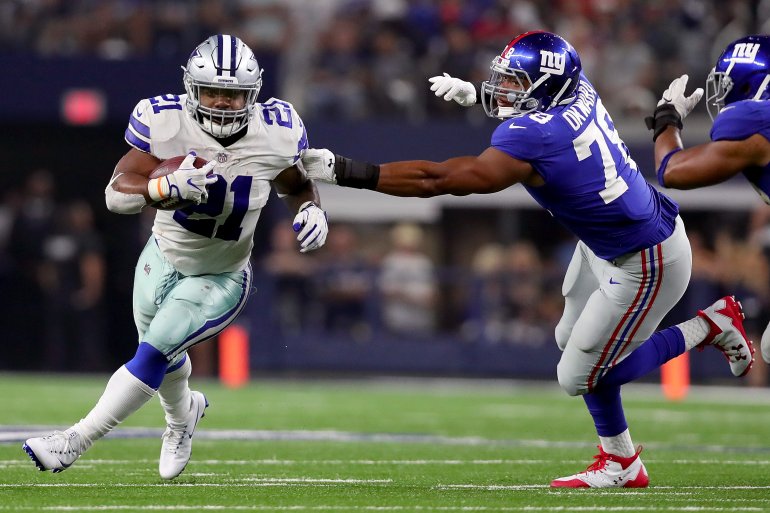 ARLINGTON — The Cowboys rolled to a season opening 19-3 win over the Giants Sunday night, and it wasn't the high powered offense that starred in this one, but the D.
"We all prepared. We came into the game knowing that we had the game on lock," said Demarcus Lawrence, who had two sacks on the night. "And we went out there and showed it tonight."
Of course, all eyes were still on Ezekiel Elliott. Thanks to a federal court ruling, he was out there on the field, and he made it count, running for 104 yards.
"It just feels good to be out here with these boys and it's definitely been a tough last 14 months," said Elliott. "And at times it's gotten so hard and you start to lose faith but just being able to come in and be with these Boys every day has kept me focused and made me not give up and keep going."
The NFL vs. Zeke battle is still going, too. On Monday, the league officially appealed the temporary injunction on Zeke's suspension to the 5th Circuit Court of Appeals. But Elliott says he's not going to let the ongoing legal fight distract from his job.
"I've kind of just stopped worrying about it because it's really not in my hands at this point," Elliott said. "I'm just really focused right now on being the running back I need to be so this team can be successful, so we can accomplish what we want to."
The Boys have one accomplishment already: they're 1-0. But it might take some more wins in the courts to make sure the wins keep coming on game day.