This is an archived article and the information in the article may be outdated. Please look at the time stamp on the story to see when it was last updated.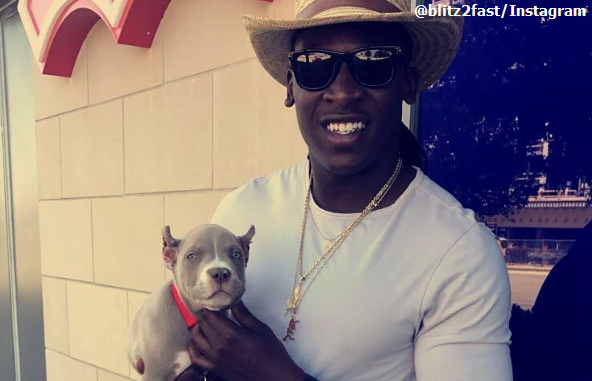 UPDATE:
A Dallas Cowboys player is using social media to help get back the dog he says was taken from his home. Lucky Whitehead posted to Instagram late Sunday night saying his dog, Blitz, had been stolen July 9 while Whitehead was out of town. He also addressed whomever he says has been calling and demanding ransom for the dog.
Whitehead 's @luck2fast Instagram post says, "I've taken some time to collect my thoughts on this subject matter, and it's very heartbreaking to say that Blitz has been stolen from my home last Sunday. While out of town, Blitz was being taken care of by a close friend at my house and someone broke in and took him."
The post continues with the 25-year-old wide receiver and kick returner, signed by the Cowboys in 2015, describing what he claims has gone on since the dog was taken. "Whomever stole Blitz has contacted my phone numerous times, demanding ransom money."
A broken heart 💔 emoji closes the post, but not before Whitehead issues a stern warning. "I strongly advise you to stop and return my boy safely before it gets any worse!"
Blitz is a common feature on Whitehead's Instagram account, second only to Cowboys and football-related posts. Blitz even has his own @blitz2fast Instagram account, chronicling life with Whitehead, so it's no surprise Whitehead is asking for help in getting back his best friend.
"If you know of any details regarding Blitz's whereabouts or who may be involved in this, please contact me immediately. " 💔
https://www.instagram.com/p/BWn_wPNgpaN/?taken-by=luck2fast