This is an archived article and the information in the article may be outdated. Please look at the time stamp on the story to see when it was last updated.
FRISCO, TX — When Dallas takes the field Sunday at San Francisco, it'll be the 11th anniversary to the day of the NFL debut of one of the team's most consistent players, even if the most die-hard fan may not be able to remember his name.
L.P. LaDouceur is the guy responsible for the snap on every punt, field goal and extra point. For the past decade, he's dominated the position. A position he only landed thanks to the Boys cutting their previous long snapper midway through the '05 season.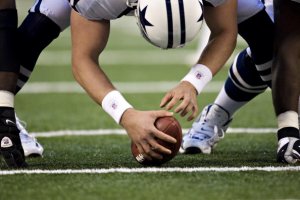 "Obviously, it's career changing for a kid from Canada," said LaDouceur. "Didn't have a career, I was trying to figure that all out, and made the team and obviously my rookie year was a struggle trying to find my place, trying to figure everything out, but 11 years later I guess, here I am. Worked out good didn't it?"
Good is an understatement.
L.P. might be the best long snapper in the NFL. He made the Pro Bowl back in 2014, and he's played in 176 straight games, second only to Jason Witten on this squad. In all that time, he's been perfect — never having a bad snap.
"The snapping is all muscle memory, and that's why we keep doing it every day," he said. "A lot of our job is staying in our routine."
Well, snap after snap after snap after snap, L.P. keeps proving why he's lasted into his 12th season as a Cowboy.
In a position where the only time fans know your name is when you make a game losing mistake, his continued anonymity is an amazing side effect of his unparalleled perfection.