This is an archived article and the information in the article may be outdated. Please look at the time stamp on the story to see when it was last updated.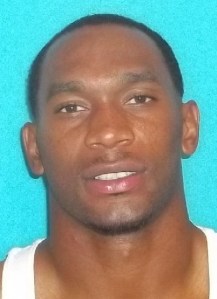 FRISCO —  The Cowboys might be making some good plays on the field, but off the field? Ehh… this play went all wrong.
Dallas Cowboys running back Joseph Randle is accused of having sticky fingers when he went to Stonebriar Mall in Frisco Monday.
"Joseph Randle of the Dallas Cowboys was arrested for class B misdemeanor shoplifting," said Sgt. Brad Merritt with Frisco PD.
Shoplifting?!
Cops say it all happened at Dillard's where security saw him stuff items in a sack and then confronted him in the parking lot.
So, what were the big-ticket items he was trying to bag?
"Two-pack of Polo underwear was taken, and a tester of Gucci Guilty Black," Sgt. Merritt said.
Wait, a guy with a six-figure salary stealing stuff totaling $123.50?!
"He did state that he didn't have time to pay for the merchandise. Another statement to another officer was that he should've kept going," Sgt. Merritt said. "If he knew that he was going to go to jail, he would've kept going and not stopped for the security officers."
Yeah, well Randle had to spend his time in the slammer. Instead, he posted bond early Tuesday which was twice the cost of what he's accused of nabbing.
Cops say it was all caught on camera. Randle could face anything from a fine to probation.
"Mr Randle, he was polite, cordial with officers."
Hey, at least he was nice about it, right? But come on, underwear and cologne?!  Doesn't smell too good to us.