This is an archived article and the information in the article may be outdated. Please look at the time stamp on the story to see when it was last updated.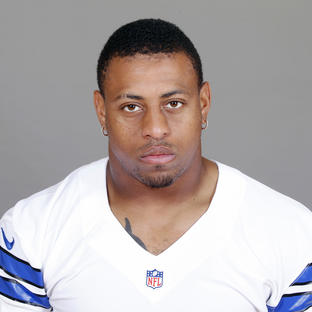 VALLEY RANCH — Okay, so the Cowboys are 2-6, with one of the worst records in the league and their longest losing streak since 1989.
So, why then,  does it seem the only thing most folks care about is Greg Hardy? Yeah, it appears the controversial Cowboy is at it again.
 His now replaced Twitter bio created quite the feeding frenzy on social media. It read: "Innocent until proven guilty – lack of knowledge and information is just ignorance the unjust/prejudicial treatment of diff categories of people is discrimination."
Yo, man —just a thought:  maybe you should've just left it with your apology.
Well, of course the move was mentioned during Coach Jason Garrett's weekly Wednesday press conference.
"We addressed that this morning," Garrett said.
"I think the biggest thing we try to do with any player is address things when they come up, address them in house," Garrett added. "We deal with things inside these walls, and then we move forward."
So, forward motion it is…or is it?
Just days after Deadspin released leaked pics of Hardy's alleged abuse, the website has now posted the transcript of the arbitration hearing that reduced his NFL suspension from 10-games to four.
The lengthy document notes, in detail, Hardy's side of the story including his claim that Nicole Holder slipped on a bathroom scale. It's quite the contrast from Holder's accusation that Hardy threw her in the bathroom.
But, the Cowboys continue to stand by their man.
Look, we all know this dude's background, we saw the clipboard smack down, the Giselle Bundchen comments and now his Twitter tirade.
Maybe it's just best the hard knocks are left on the field, where they belong.