This is an archived article and the information in the article may be outdated. Please look at the time stamp on the story to see when it was last updated.
AUSTIN – A married couple with three children are getting a divorce… so one of them can marry their girlfriend.
Polygamous couple Cristina, 31, and Benno Kaiser, 37, who've been married for 12 years, decided to call it quits so their lover, 21-year-old Sierra Kuntz, could marry one of them.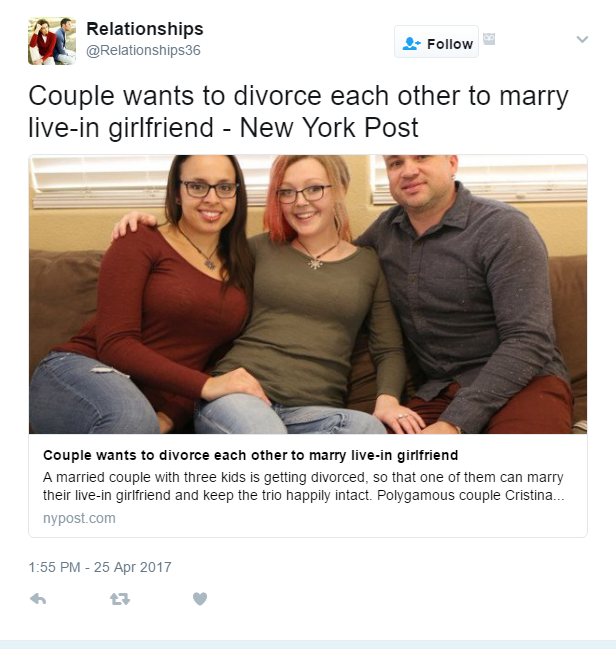 They want to show Kuntz they they are fully committed to her. The new marriage will give her legal rights to the Kaisers' kids, ages 6,7, and 11.
"Cristina and I decided this was something that needed to be done in order for Sierra to understand the depth of how much we love her and want her to be part of our family," Benno told news outlets.
At a point in their marriage, Cristina thought something was missing and wanted to introduce women into their relationship.
"At first I was very hesitant about getting involved with a married couple," Kuntz said, "I was worried that I would be disposable…"
The Kaisers are still deciding on which one of them will marry Kuntz.
The children are aware that they might have three legal parents.