This is an archived article and the information in the article may be outdated. Please look at the time stamp on the story to see when it was last updated.
[protected-iframe id="db4e73a1da693862858a2526e5b5f2be-66245013-41938752″ info="http://player.ooyala.com/iframe.js#pbid=f2605fb46a6e47afab7be3fd7032bb72&ec=5lc3UxczoNTJJuoaJjis946jf8BpUZCE" width="770px" height="433px"]
SACRAMENTO, Calif. — When a 'cop' flashed a badge and tried pulling over Zabi Ahmadzai in Sacramento, Ahmadzai started recording with his cell phone. Guess which one landed in the back of a real cop car.
MORE: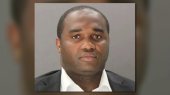 Fake Cop Busted by Real Cop
False Claim? Alleged Burglar of World's Biggest Closet Claims Items Are Fake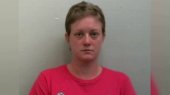 Illinois Mother Fakes Cancer for Two Years