This is an archived article and the information in the article may be outdated. Please look at the time stamp on the story to see when it was last updated.
DALLAS — Ever play 20 questions? Frenchman Cyril Bruyelle took this game to a whole new level.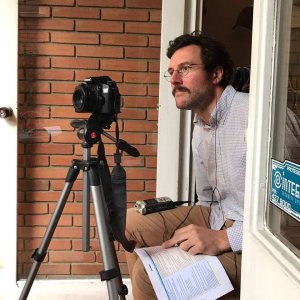 Over the course of an interview, he'll ask things like: "What do you need?" "Who is the happiest person on earth?" "With whom would you like to have a coffee?" "What is the most beautiful thing that you've seen in your life?" "Can you sing something beautiful?"
"I basically took a piece of paper and a pen, and I started writing what I really wanted to do, and that 20 Questions to the World project came out," Bruyelle said.
20 Questions to the World is Bruyelle's response to a life he wasn't enjoying and to a world he wanted to better understand. He's got a list of well more than 20 questions — including the ones above — that he wants answered by people in many countries and of every status. Then he puts the responses into video clips on his website.
"I'd like to get people to be more open to other people and really have them get interested to other people's opinions," he said.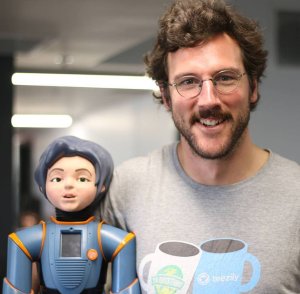 That trek already took him through Europe and South America, and now he's in Dallas where he's interviewed 10 people (Paul Quinn College students, big wigs at Cafe Momentum and Robokind, photojournalists, and others). So what has he found makes us Americans and Texans different?
It won't surprise you.
"I knew it from my readings," Bruyelle said. "You know it because it's a cliche, but actually it's not a cliche. It's deeply true…the American Dream."
He has been surprised to find that others around the world aren't digging the American Dream right now.
Some responses to the question: "If you were the USA President, what would be your first reform?" include:
"Not to intervene so much everywhere."
"Stop wars. Stop everything."
"A global sorry."
So what's his response to the same question?
"Many people talk about education here. I do think this is the most important thing ever. The way you teach them things is the way you're going to see your society develop. I do think we have to give them more education about about the future and what's happening."
We put him to the test on a couple other questions too.
So what's the most beautiful thing he's seen? He couldn't answer that completely, but he told us the most beautiful experience he's had in Dallas.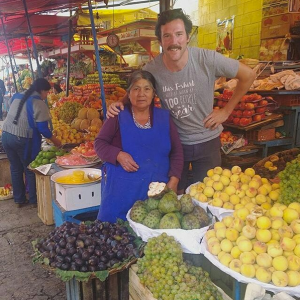 "At Paul Quinn College I met a 19-year-old kid at their farm which had a really difficult life, but was so optimistic about the future, about him, about what he could do. At the end of the day when I just looked back at the day I just had, I was crying. That's amazing. The more I do this project, the more I have these internal feelings of happiness, and I think it's linked to love too. That's the big thing I've seen."
As for the world in 2100? He points to the technological advances of just the past 20 years as both a blessing and a potential curse, but he's staying positive.
"We're gonna adapt, and the world's gonna be great," he said.
It's not always easy, but can 20 Questions save the world?