This is an archived article and the information in the article may be outdated. Please look at the time stamp on the story to see when it was last updated.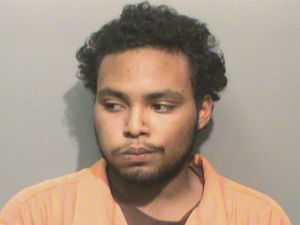 DES MOINES, Iowa — Assault with a McChicken. It sound funny at first, but it's no laughing matter.
A man is accused of using a McChicken to his hit pregnant wife.
Marvin Hill says it all started when she brought him the sandwich he didn't want.
"I don't know. I was mad. I threw the bun at her hair," Hill said. "After the bun hit her in the hair she started screaming hysterically and I was like, dude, you're…you're freaking out for no reason. Chill out."
Hey dude, cops say it's a lot more serious than that.
They say the woman's nose was swollen. She says Hill smashed the bun in her face.
What's his beef with the McChicken?
"There's nothing about the McChicken. Some of them have like cartilage in them and I don't like them," the picky eater explained.
Yeah, so that makes it okay to hit someone with it?!
"It's not something that you want to wake up to and then see like, oh, my wife brought me a McChicken."
Hill admits it's not the couple's first fight in the five years they've been together, but it's the first one that's gone viral.
And he thinks this will be the end of their marriage.
"I mean it sucks. Because I'd never want to be famous for that. Nobody wants to be famous for beating their wife."
Dude, that McShip has sailed.
ALSO READ:
Ever Wonder How a Chicken McNugget is Made? Wonder No More
Man Uses McChicken Sandwich to Assault Pregnant Wife