This is an archived article and the information in the article may be outdated. Please look at the time stamp on the story to see when it was last updated.
DALLAS -- Two murders near White Rock Lake in less than 12 hours is leaving a trail of questions.
Late Tuesday, Dallas PD identified the White Rock Creek jogger killed with a machete as 53-year-old David Stevens.
Cops say Thomas Johnson, a Skyline High School football star who went on to play for Texas A&M, confessed to the murder. He allegedly told police he took his anger out on a random jogger.
The other victim, 18-year-old Zoe Hastings, was found dead in a creek bed just half an hour after the jogger was found.  Her body and vehicle seem to have been dumped there. They were too far from the road for it to appear accidental.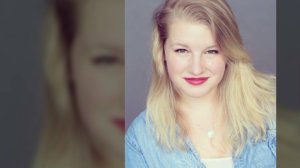 Zoe was on her way to church Sunday evening but disappeared somewhere along the seven-minute drive from her family's home. In just a day, two fundraising sites for the Booker T. Washington graduate have raised more than $35,000 in Zoe's memory.
Oak Farms is also offering a $10,000 reward for information that leads to an arrest and conviction.