This is an archived article and the information in the article may be outdated. Please look at the time stamp on the story to see when it was last updated.
DALLAS — It looks like the alleged mastermind of a love triangle revenge killing may have said adios to Texas and hola to Mexico. And according to a capital murder indictment against Brenda Delgado, a drug cartel may have played a part in the murder of Dentist Kendra Hatcher in the parking garage of her Uptown high-rise.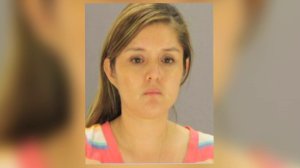 The indictment states Delgado, who used to date Hatcher's boyfriend, promised Kristopher Love drugs and money to kill her competition.
And now, although Love and the alleged getaway driver, Crystal Cortes, are both in the slammer on capital murder charges, Delgado is reportedly chilling in Mexico.
Guess after cops got a search warrant for her apartment and hauled off her computer, she decided to get out of dodge.
If she's actually in Mexico, things get complicated. Mexico will have to extradite her to the U.S. to face murder charges.
Looks like only time will tell how this game of love and war plays out.
Dallas PD says Kristopher Love confessed to killing Dr. Kendra Hatcher

Crystal Cortes, confessed getaway driver in Dr. Hatcher's murder

Brenda Delgado, accused mastermind behind Dr. Kendra Hatcher's murder

Jeep seen leaving Kendra Hatcher murder scene

Dentist Kendra Hatcher, shot to death inside Uptown parking garage

Detectives believe Delgado had Hatcher killed because she was dating her ex-boyfriend

R.I.P. Dr. Kendra Hatcher