This is an archived article and the information in the article may be outdated. Please look at the time stamp on the story to see when it was last updated.
LOS ANGELES — Yo, this is NOT funny.
Comedian Kevin Hart is caught up in a sex tape extortion scandal that's now got the FBI involved. Things are so crazy that he even issued a public apology to his wife, Eniko, who's eight months pregnant with his third child.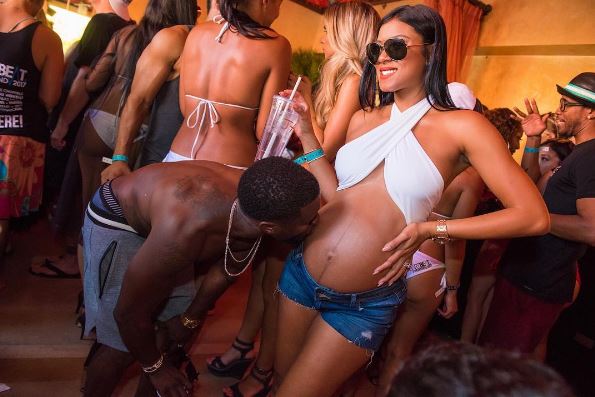 "I made a bad error in judgment and put myself in an environment where only bad things could happen and they did," Kevin said in an Instagram video. "I know I'm going to hurt the people closest to me, who I've talked to and apologized to… my wife and my kids."
According to TMZ, this is the woman at the center of it all.
Kevin Hart Video Is Graphic, Extortionist Admits Money Grab https://t.co/M33sb2CDk3

— TMZ (@TMZ) September 17, 2017
It seems Kev only 'fessed up because she's demanding millions in exchange for a tape that reportedly shows the two engaging in some type of sexual activity. But wait, there's more, y'all…
"The real reason Kevin Hart orchestrated the Texas Hurricane Relief Fund, this so-called good deed was done to get ahead as he knew this damaging footage was one click away from being exposed as the liar and cheater he is," the woman reportedly said in a highly-produced video posted to TMZ. "Kevin Hart was privy to me wanting to expose him as I have made countless attempts to expose this information to various blogs, in an attempt to also get paid."
But Mr. Hart-breaker's not having it.
"At the end of the day, I simply got to do better, but I'm also not going to allow a person to have financial gain off of my mistakes," Kevin said.
Crazy part is, he's notoriously joked about cheating on his first wife.
And his new wife recently fueled rumors that at one point, she may have been Kevin's mistress. This time around, he vowed to be a faithful, loving husband.
"It's too much," Kevin said in a 2016 interview with the Breakfast Club. "There is no sanity that comes with it. So, why risk it? What am I going to throw it all away for? It's not worth it at all."
Hmm… are we dealing with a case of once a cheater always a cheater?