This is an archived article and the information in the article may be outdated. Please look at the time stamp on the story to see when it was last updated.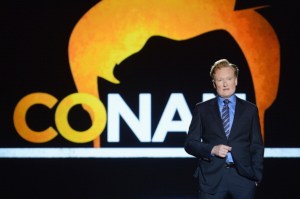 HAVANA, CUBA — Who knew when Obama talked about lifting the embargo between the U.S. and Cuba that we'd be getting cigars and they'd be getting Coco? That's right, funnyman Conan O'Brien isn't just breaking us up with jokes, he's breaking new ground.
Over the weekend, Conan became the first American late-night talk show to shoot in Cuba since 1959. That's when Jack Paar, host of The Tonight Show, featured an interview with Fidel Castro shortly after the Cuban Revolution.
Now that the U.S. and Cuba are now working to restore full relations, Conan's reps say they want to provide viewers with a glimpse of the daily Cuban life.
If you want to take a look, they air March 4.
And we may have a sneak peek to what some of the content includes since Conan was spotted hanging out with the U.S. wrestling team in Havana, Cuba.
So, even though it's been awhile, it looks like we won't have to wait until the year 3,000 to see Conan in Cuba!