This is an archived article and the information in the article may be outdated. Please look at the time stamp on the story to see when it was last updated.
IRVING – Clock Boy's uncle could soon hold office in the city that made his nephew famous. Abdel Elhassan, uncle to Ahmed Mohammed, is running for city council in Irving.
Elhassan, running against incumbent Oscar Ward for Place 5, is reportedly the city's first Muslim candidate to run for that seat.
Ahmed Mohammed became instantly famous in September 2014 after bringing a homemade clock in his backpack to MacArthur High School.
In August 2016, Ahmed Mohammed's asked the city for $15 million in damages from the City of Irving, the Irving ISD, and the principal of MacArthur High School, claiming Ahmed's civil rights were violated and he was discriminated against based on his race and religion; Mohammed family lawyers also claim the boy's Fourth Amendment rights were violated when he was questioned by police for an hour after being arrested, all without his parents present.
In campaign ads, Elhassan says his reason for running has nothing to do with his nephew's case. "My main focus will be to unite and serve our diverse community as ONE IRVING," the ad says.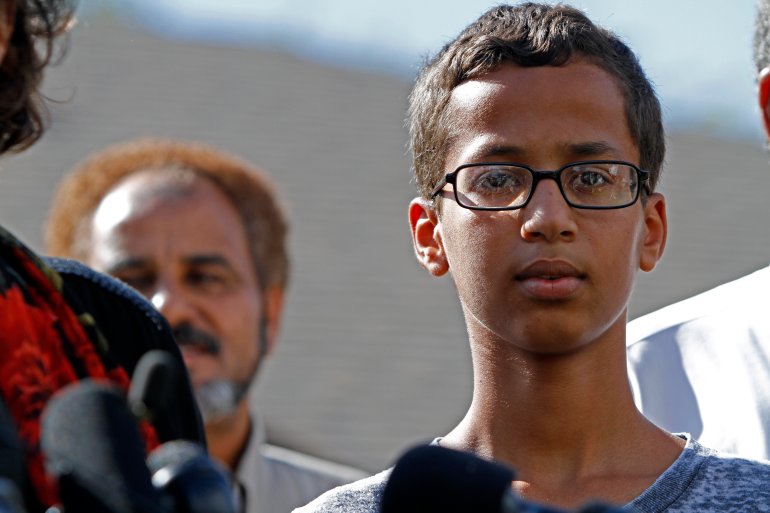 Elhassan's bio lists him as an Irving resident since 1995, working as a taxi driver before opening a car rental business.
Irving mayor Beth Van Duyne has decided to not run for re-election; her spot, along with Place 3 and Place 5 on the Irving City Council, are up for grabs this election cycle.
Elections will be held May 6. Early voting runs April 22 – May 2.