This is an archived article and the information in the article may be outdated. Please look at the time stamp on the story to see when it was last updated.
STATE COLLEGE, PA — If the allegations are true, the
Jerry Sandusky
sex abuse scandal just got even more horrific. According to a new court filing, former Penn State football coach
Joe Paterno
knew that his assistant coach was sexually abusing a child as early as 1976!
That's 12 years before what had been thought was the earliest known allegation of abuse by Sandusky.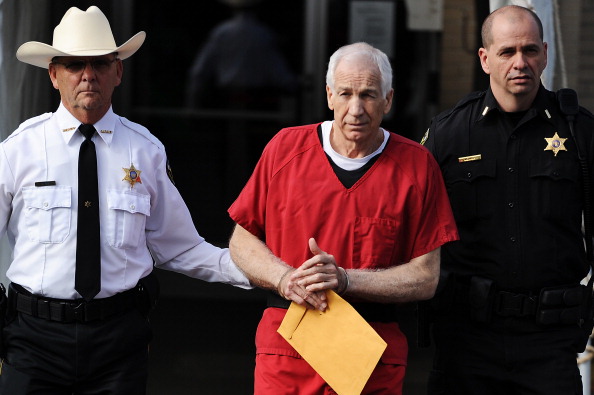 The new allegation was revealed in a court document filed Wednesday — a judge's order in an ongoing lawsuit brought by Penn State against its former insurance company.
Sandusky was found guilty in 2012 of sexually abusing 10 boys during the 1990s and 2000s. He used a charity he founded and access to the college football team to entice and abuse kids.
Sandusky, now 72, was sentenced to a minimum of 30 years.
Paterno's family issued a statement saying the late coach's "reputation has once again been smeared with an unsubstantiated, forty-year-old allegation."