This is an archived article and the information in the article may be outdated. Please look at the time stamp on the story to see when it was last updated.
PRAIRIE VIEW, TX — A victory for Sandra Bland supporters. The Prairie View City Council voted Tuesday to change the name of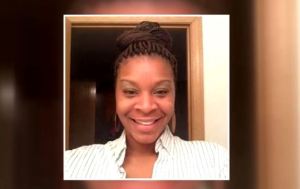 University Drive to Sandra Bland Parkway.
The decision came after Bland's family, friends and supporters marched through the town.
Bland was found dead in her Waller County Jail cell on July 13, three days after being arrested by a DPS trooper. Her death was ruled a suicide.
Organizers say the city council vote is an important one for the Prairie View community where law enforcement officers will now get constant reminders about Bland.
Sandra Bland graduated from Prairie View A&M and was set to start her dream job there the same day she was found dead.
Though she's gone, the city council has now ensured she will not be forgotten.