This is an archived article and the information in the article may be outdated. Please look at the time stamp on the story to see when it was last updated.
DALLAS, TX -- Oh, baby! What a night it was at the Dallas Zoo. After 52-minutes in labor, and over a million views, the most anticipated animal arrival finally came. Momma Katie delivered a healthy baby, uh, well, we don't know what it is.
Yeah, so far, no word on the calf`s gender.
"That will usually happen during our well baby check which happens anywhere between 48 to 72 hours after the birth," Allison D. with the Dallas Zoo explained.
Along with picking out what color balloons to send, some animal lovers are already calling dibs on a name.
In a Facebook post, #FindChristina asked the zoo to name the calf after the missing 23-year-old because it's her favorite animal.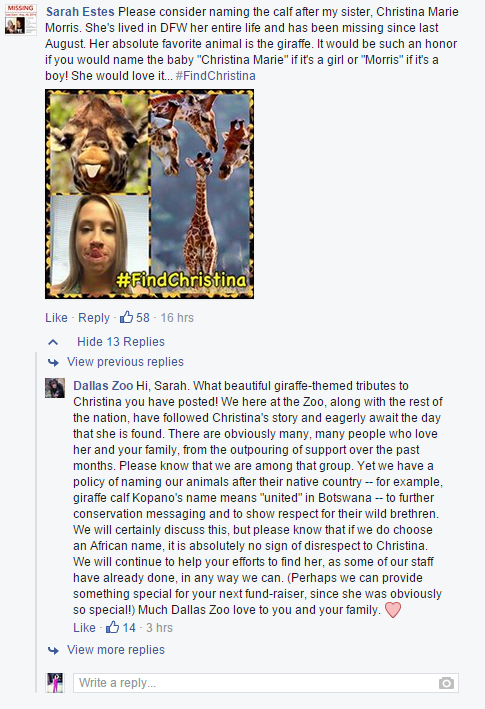 The zoo responded and says they're not opposed to the idea, but says they have strict policies when it comes to naming their animals.
Looks like we`ll just have to wait on the baby's official name tag.
As for now, mommy and baby are hanging out and bonding in their quaint quarters. Soon, they'll join the rest of their herd and big sister Jamie.
"It will be a little while before the baby is view-able by the public," Allison D. added.
But if you can't wait, log on to animalplanet.com for the next two weeks, to see this baby explore it's new world.