This is an archived article and the information in the article may be outdated. Please look at the time stamp on the story to see when it was last updated.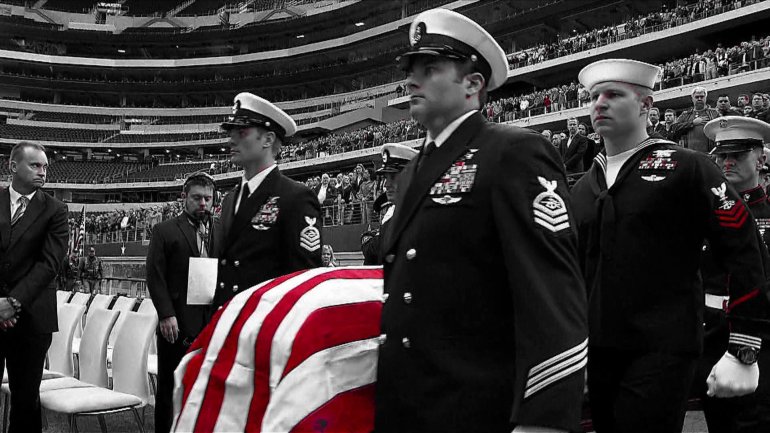 ARLINGTON, Texas –The most somber of ceremonies played out at Cowboys Stadium Monday afternoon as thousands gathered to say goodbye to sharp shooter and Navy SEAL Chris Kyle.
The event began with Kyle's flag draped casket entering into Cowboys Stadium and being placed on the Cowboys star at the 50-yard line.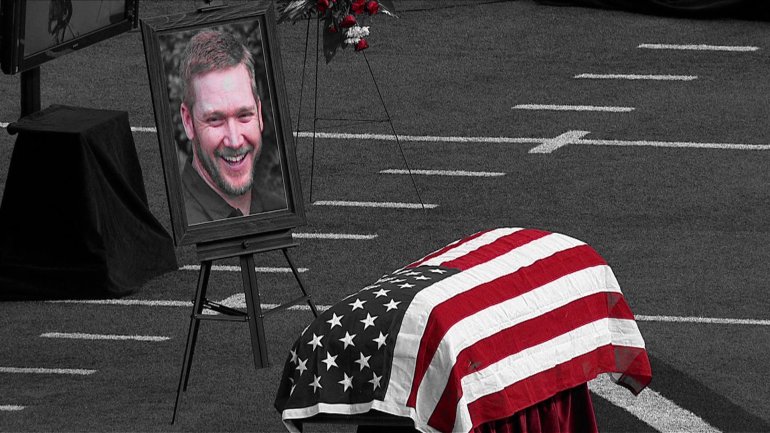 Speeches from family, friends and fellow Navy SEALs talked about the strong, tough SEAL who is considered the deadliest sniper in U.S. history, but they also talked about the fun, lovable man who liked to play pranks on fellow troops and friends.
The most emotional of speeches came from Kyle's wife Taya.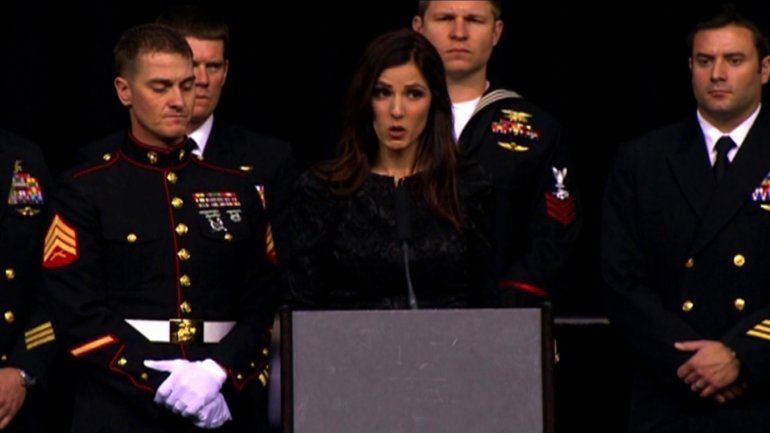 "I stand before you a broken woman, but I am now and will always will be the wife of a man who is a warrior both on and off the battlefield," said Taya Kyle.
Service members from all branches of the military, law enforcement from all over the state, veterans and thousands of just average citizens showed up at Cowboys Stadium to pay tribute to a true American hero who was shot and killed a little over a week ago at a shooting range, allegedly by a fellow veteran.